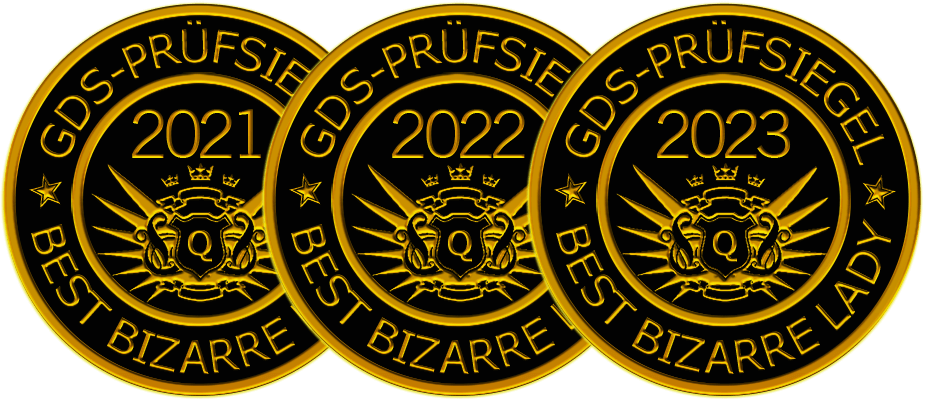 About me
About me
Bizarrelady Mistress Sinister
A horny, tattooed beast wants YOU! for bizarre and erotic hours.
Favorite activities (and so much more):
• erotic dominance
• KV and NS sessions
• electro
• anal/ fisting
• clinic
• latex
You want to be abused for my perverse lust? Do you want to experience the sweet pain? Then surrender yourself to me and let me use you for my dark desires. I want to own you and make you my willless property. You should be at my mercy. I play with you and you are absolutely under my control.
No game is too bizarre for me. I love it horny and dirty. Play with your horniness and drive you crazy. I penetrate the darkest corners of your mind and make them come true. I will take you on a bizarre journey and immerse yourself in a world filled with pleasure, coupled with pain and devotion.
In our session I dominate you according to all your wishes and darkest fantasies. I am an experienced dominatrix/ bizarre lady and offer you a wide range of BDSM from soft to hard. Let me know your preferences!
BDSM beginners are also welcome. Your inexperience is not an obstacle. Only your will to surrender is important. I am sure I will guide you with a lot of empathy. I'm very experienced in BDSM and have been living this topic with a lot of passion for a long time.
Philosophy
I live the bizarre world of BDSM with a lot of passion and i feel attracted to it since my earliest youth. I am very open minded and tolerant. I like to play hard and bizarre. Due to my empathic nature, i also bring a lot of empathy with me. The closeness to my play partner is very important to me!
My way of dominance is not loud and not disrespectful. I lead with certainty and responsibility. I regard the devotion and obedience of my slave as a gladly received gift. Trust is the top priority for me so that my guest can completely let himself fall.
BDSM means a way of life for me. For me this is the highest form of eroticism, with the greatest closeness and greatest intensity. Both partners go in a mutual agreement on a varied game. I have always been fascinated by the versatility and the infinite variety of play options. I always love to immerse myself in a bizarre, depraved or even perverse world with my guest.
I'm looking forward to your message!
Below you will find an overview of my extensive service. If you have preferences that are not listed, please speak to me openly!
My offer is aimed at women, men and couples. I'm bisexual and for sure i also like to receive submissive ladies.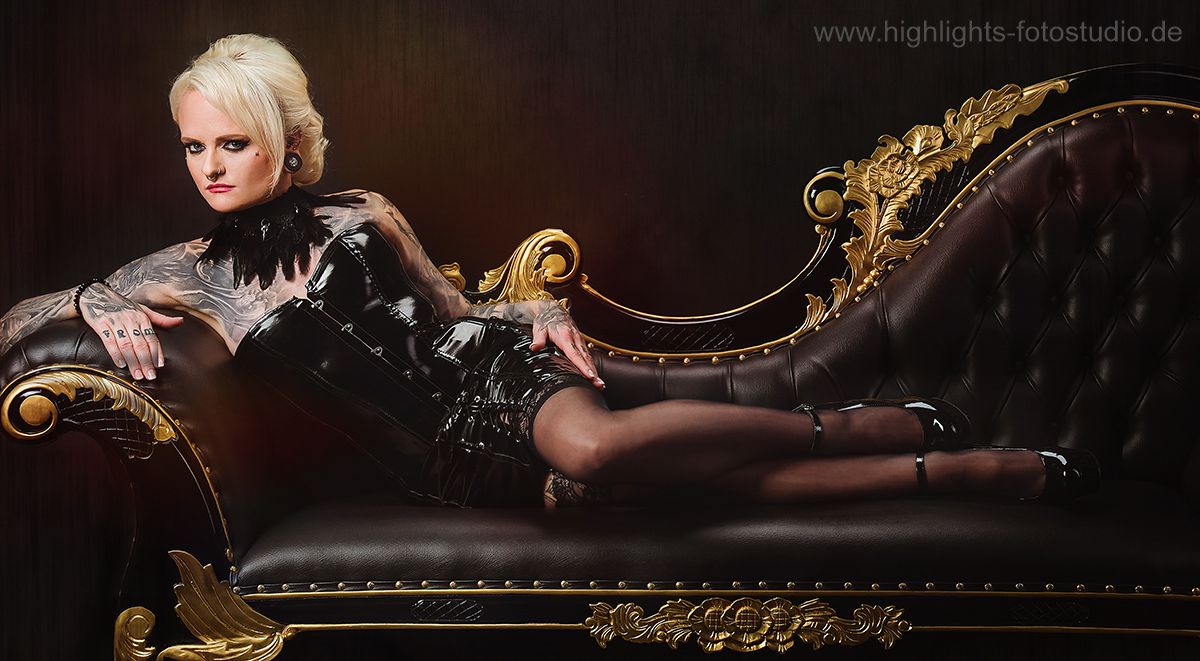 Black Area:
anal/ fisting
breathplay
nippletorture
CBT
humiliation
erotic dominance
strict fixation
spanking
foot fetish
whore training
KV
Chastity
latex
licking
mummification
needling
NS
shave
electro
Cane
spitting
trampling
tunnel games
interrogation
demonstration
waxtorture
diaper fetish
forced ejaculation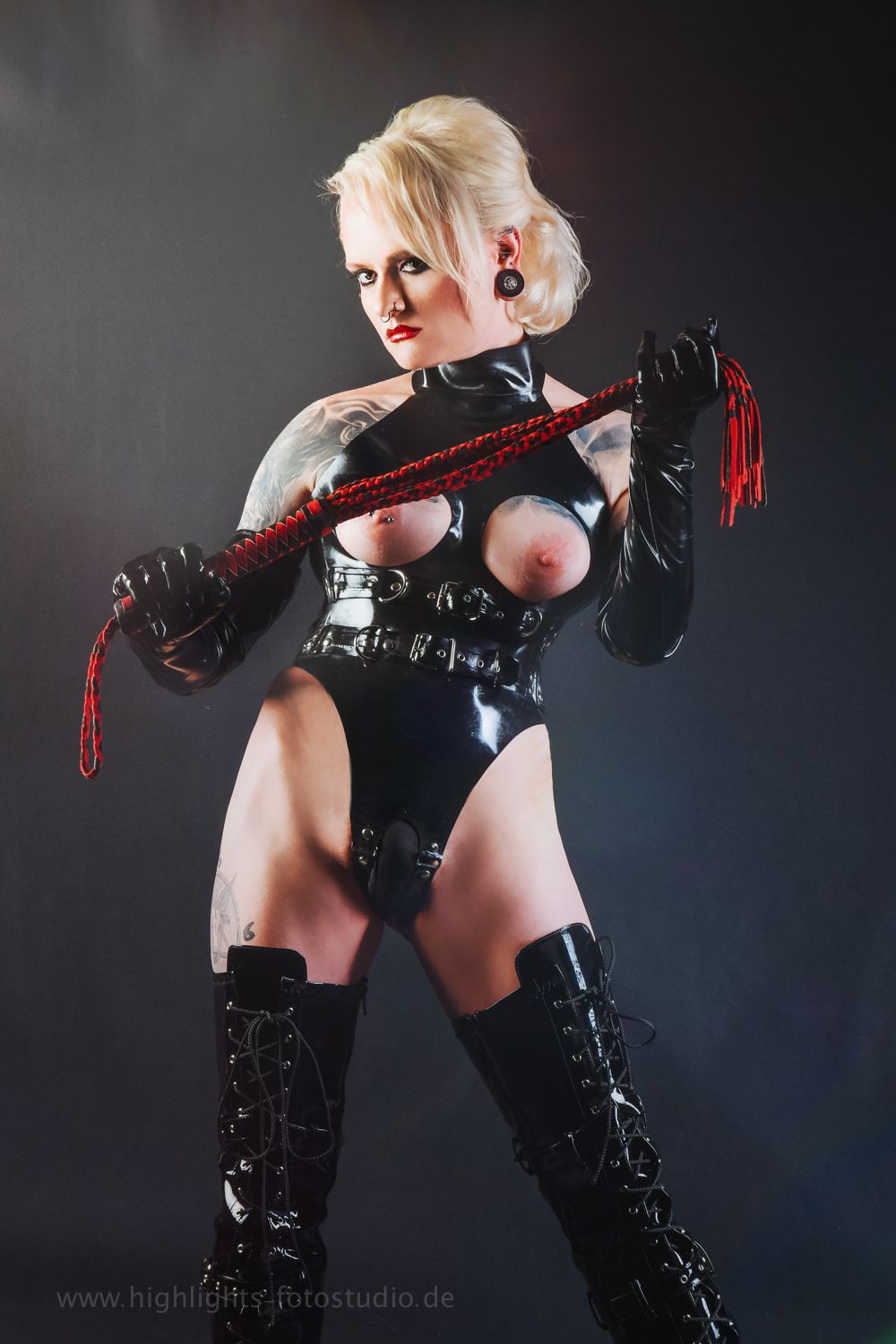 Clinic:
Urethral dilatation
IV fluids
catheter
Enema
Injections
Taboos:
me in the submissive role
wrestling
vomit
Wardrobe:
lingerie
high heels and overknees
lacquer clothes
latex clothes
nylon
wetlook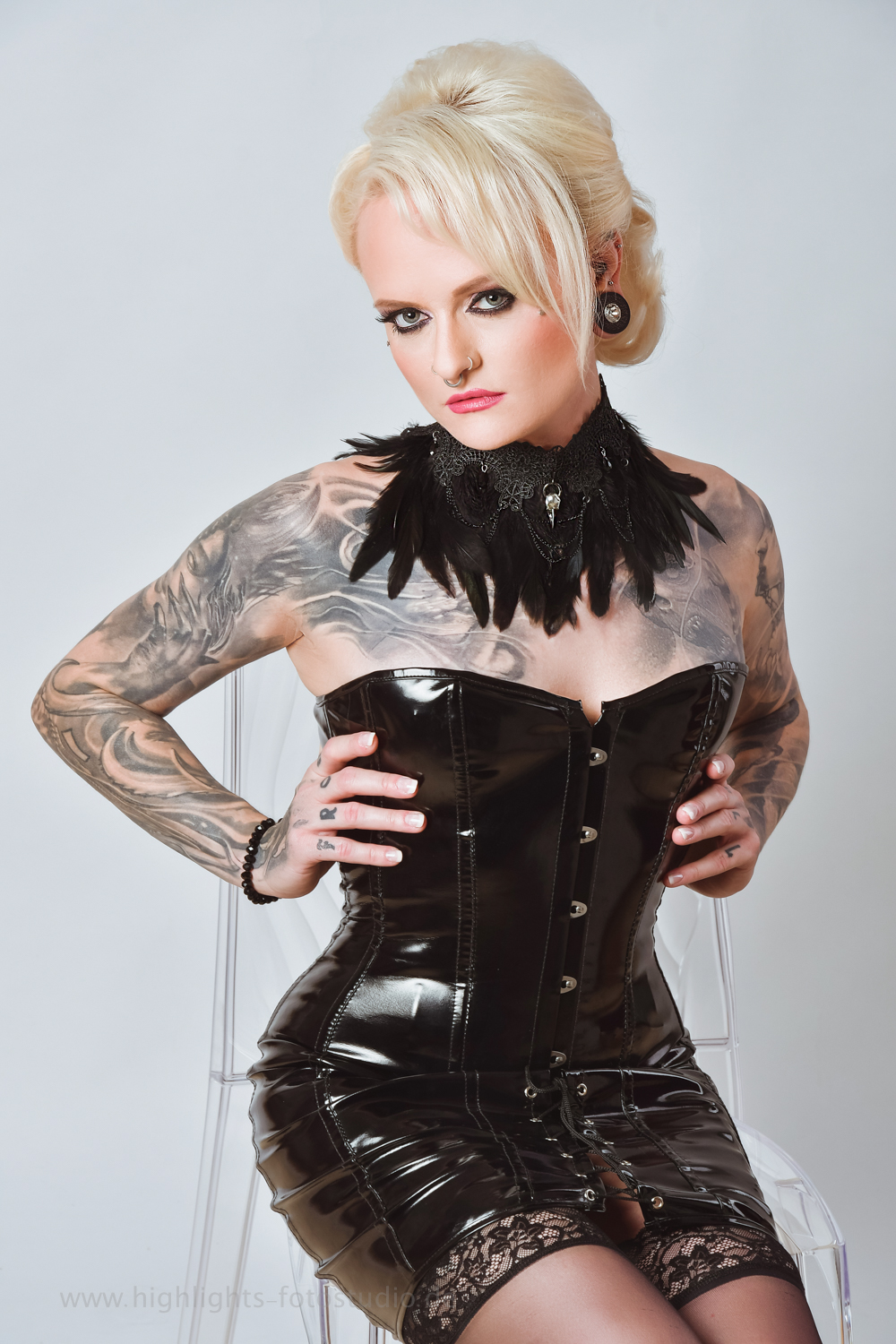 Very extensive equipment for your session available. Chlorinated latex suits in size M, L and XL are available. A trembler milking machine as well.